About Us – 911 Restoration of West Houston
Taking Over Your Restoration Needs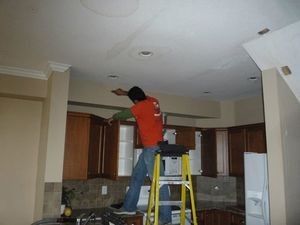 We know just how much water damage restoration in West Houston matters. The region is susceptible to heavy rains, and a leaked shingle in the roof can flood your entire home. Add to this the damage from floods and leaked pipes, and you will see why homeowners are always on the lookout for a water damage restoration solution. 
Besides the chances of water damage, residents in West Houston also require fire damage restoration, sewage backup clean ups, sanitization services, mold removal and deodorization. We at 911 Restoration of West Houston provide all these services and take over your restoration needs for the future. 
We care for you and your property and have showed this on multiple counts during our 25 years plus history. 
How do we look after you? Well, we ensure the following at all times: 
We are present in a moment's time when you need our services. 

We provide free assessments to understand your property repairs and to give you a clear quote. 

We give you a timeline that we can genuinely follow. We don't over promise and deliver on what we say. 

We help you with your insurance claim and help you file for the right amount. 

We understand your emotional distress, and are present besides you during the tough time. 
Complete Satisfaction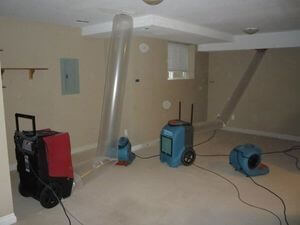 We aren't done with our restoration services, until you aren't fully satisfied with our work. 911 Restoration of West Houston is a contractor with a team of highly professional, qualified, seasoned, and IICRC certified workers who prioritize every client. We know that an emergency doesn't wait for the sun to rise or business hours to start.
Not only are we able to perform restoration services when you need them, but also help meet your expectations to give you a complete satisfactory experience. We understand just how traumatic it can be to go through water or fire damage, and then to go through the restoration process that follows. If the restoration contractors aren't understanding and compassionate, the process can become even more complicated and challenging. 
We understanding your problems and make sure that we give you a good enough service with swift and stress-free recovery. We ensure a full suite of services from start to finish, including deep cleaning, inspection, restoration, repairs, mold removal and sanitization. You can mentally relax, knowing that your house is well taken care of and will be restored back into its original condition. 
We will also share the burden of filing an insurance claim, and you can reach out to us for that. We strive to get the best outcomes for you, and not only mitigate water damage, but also share the emotional damage. 
Get in touch with us today.