Disaster Restoration in West Houston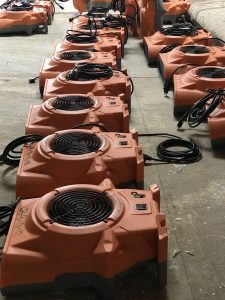 You need support right away if disaster strikes your house or business! Our team is available 24 hours a day, 7 days a week, to assist West Houston residents and business owners. Unlike many others, we offer complete disaster restoration services, including:
Storm damage

Mold remediation

Property sanitization and disinfection

And other professional disaster restoration services 
No matter when disaster strikes, the IICRC Certified professionals of 911 Restoration will be there to help with emergency disaster restoration services in West Houston, available 24 hours a day, 7 days a week.
Beginning-To-End Solutions for Disaster Restoration Near You
You no longer need to search for comprehensive disaster restoration near me since our experts can provide you with that.
911 Restoration can assist you with any disaster that strikes your house or business. Water and fire damage, asbestos removal, mold removal, post-crime cleanup, and restoration of your house, workplace, and its contents are all services we offer from start to finish.
With our swift response, 24/7 service, and commitment to client satisfaction and a Fresh Start, we have been helping residents and business owners in the West Houston area to get things back on track after a disaster.
Our Disaster Restoration in West Houston Cover All Bases
Assessing and appraising the health and safety concerns in your home or office is part of our disaster restoration in West Houston. What started as a minor flood or a leak in your basement could have turned into a mold outbreak that spread across your entire basement.
911 Restoration will assess all dangers before removing them. We may not be able to eliminate the health concern posed by mold spores if we solely focus on water removal. We look to eliminate the risk after we've evaluated it.
It is easy for mold and viruses to spread. Therefore, we utilize personal protective equipment (PPE) and fence off the area to keep all hazards contained. After that, we remove the debris and properly dispose of it in compliance with local laws and regulations. We also remove the contents for off-site restoration at this time.
Our disaster cleaning services leave an area that is clean and properly sanitized. Finally, after cleaning, we can reinstall your belongings and make any necessary electrical, plumbing, or structural repairs.
Ensure Your Peace of Mind by Calling Us for Disaster Restoration
Damage to your house or workplace of any kind can be extremely stressful and unpleasant. Disasters do not follow a predictable pattern, which is why we are prepared to help you with rapid disaster restoration services if one occurs.
We are specialists in our field, and we recognize that you deserve more than just a restoration service; you require a true team of experts who are concerned about your health, satisfaction, and well-being.
Our crew has received extensive training and certification in all relevant fields, and we are committed to collaborating closely with our clients throughout the restoration process. We'll follow up with you after we've completed our work to make sure you're satisfied with our work. 
You can rest assured that your house or business is in the best possible hands during this time of uncertainty. Our prompt and reliable disaster restoration services are only a call away!